Reasons to Work with ProSweep:
Our use of technology, incredible attention to details, and old-fashioned hustle makes ProSweep the preferred choice for your catch basin clean-out project in Northwest Ohio, Southeast Michigan, and Eastern Indiana.
Why Clean Catch Basins Regularly?
Regularly scheduled vacuuming of sediment found in catch basins is good for the environment and helps prevents flooding, pavement degradation and storm water runoff contamination.
24/7 Emergency Cleanout Service
Progressive Sweeping Contractors is ALWAYS available with our fleet of 35+ vehicles! We are ready to help with your emergency cleanout needs in case of an environmental spill!
Catch Basin Clean-Out
Progressive Sweeping Contractors, Inc. provides Catch Basin Clean-Out and storm drain cleaning services throughout Northwest Ohio, Southeast Michigan, and Eastern Indiana.
Routine catch basin cleaning or storm drain clean-out is vital to keep water flowing into storm drains and to prevent standing water and puddles that can damage parking lot and street surfaces. By professionally cleaning your storm water catch basin, removing dirt, sand, trash, and other debris from  your catch basin drain, you can ensure the proper function of drainage systems and prevent storm sewer back-ups that cause flooding.
Each year, countless parking lots and streets are damaged – and many business and residential floods have resulted – which could have been avoided with proper catch basin cleaning. You may be observing slow-moving stormwater drainage or back-ups. Or, you simply haven't had your stormwater catch basin serviced recently. Adding catch basin cleaning to your stormwater management and your preventative maintenance schedule will help you avoid clogged pipes, blockages, and damages from unexpected, extreme weather.
If catch basins are not cleared regularly, they also become harmful to the environment. Storm drain cleaning captures and contains pollutants directly at their points of origin and promotes cleaner water.
Due to local, state, and federal environmental regulations, many cities and counties require regular catch basin inspecting and cleaning. Our catch basin cleaning services ensure that you are meeting your community's requirements and staying compliant.
We have the right equipment and the right people for the job. We have flexible, customizable schedules and will accommodate your business hours to cause minimal disruption.
Have an Emergency Need for Catch Basin Clean-Out Services?
Emergencies don't wait for office hours. Whether there is flooding or an unexpected spill or inspection, we are on-call, available 24/7 when emergency situations arise.
Call us or send in a request to learn more about our Catch Basin cleaning services!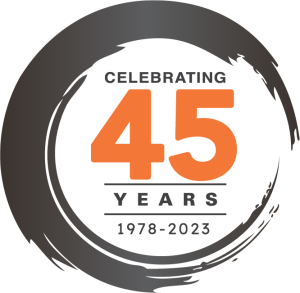 Let's work together. Fill out the form below.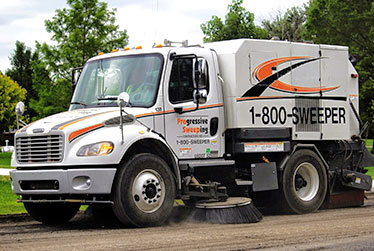 Enhance your business environment with the proven experts.
Makes Good Sense—Curb Line to Bottom Line®
Consider the advantages of ProSweep's full-service contract sweeping.

We Provide:
A detailed and tailored initial cost survey and proposal covering the scope of service
Equipment that matches the sweeping requirements and debris levels specific to your job
Elimination of capital outlays for equipment purchases and maintenance
A customized, flexible schedule that accommodates your hours of operation and traffic and parking patterns
Reliable response to your unscheduled special needs and emergencies
Properties that maintain compliance with EPA and CWA regulations
A cleaner, safer environment at a lower cost
About us: Since 1978, Progressive Sweeping Contractors, Inc. has offered a comprehensive range of sweeping services and other maintenance programs including parking lot sweeping, warehouse floor scrubbing & sweeping, construction sweeping, street sweeping, highway sweeping, catch basin cleaning, fugitive dust control, and more. We have two complete service facilities located in Detroit, Michigan and Toledo, Ohio. We provide our services in the Northwest Ohio, Southeast Michigan, and Eastern Indiana areas.