Reasons to Work with ProSweep:
Our use of technology, incredible attention to details, and old-fashioned hustle makes ProSweep the preferred choice for sweeping exterior paved areas surrounding your facility or industrial manufacturing site in Northwest Ohio, Southeast Michigan, and Eastern Indiana.
Why Sweep on a Regular Basis?
Regularly scheduled sweeping of paved areas is good for the environment and is seen daily by people entering your building or factory. Regular sweeping can also help keep your industrial site EPA and CWA compliant.
24/7 Emergency Sweeping Service
Progressive Sweeping Contractors is ALWAYS available with our fleet of 35+ sweeper trucks! We are ready to help with your emergency sweeping needs!
Industrial Sweeping
Progressive Sweeping Contractors, Inc. provides industrial sweeping services throughout Northwest Ohio, Southeast Michigan, and Eastern Indiana.
With all the activity and traffic around refineries, manufacturing facilities, shipping docks, transfer stations, airports, and landfills, contaminates including dust, dirt, and hazardous chemicals can quickly end up in the air we breathe and the water we drink. In addition, the wear and tear of continual debris can result in sustained damage to your industrial machinery, pavement, and property. The millions of pounds of dust, debris, and sediment around your facility must be professionally and thoroughly removed.
Regulatory Compliance for Fugitive Dust and SWPPP
Industries today are not only concerned about a property's appearance, but they must also be committed to and take responsibility for the environment. Because we understand the environmental issues associated with industrial site sweeping, ProSweep will skillfully match the best choice of sweeping / vacuuming equipment from our selection of 35+ sweeping machines to your job and help you stay in compliance with local, state, and federal environmental regulations.
Knowing your industrial facility may be responsible for developing and maintaining a Stormwater Pollution Prevention Plan (SWPPP), we share your desire to be responsible to the environment. Power broom sweeping and vacuum sweeping are identified as Best Management Practices (BMPs) for companies to adhere to SWPPP. ProSweep is committed to ensuring we remove potentially hazardous chemicals and contaminants from your property and help your company prevent contaminated stormwater runoff and control fugitive dust.
Save yourself from penalties, work-stoppage delays, and fines while protecting the environment. We offer customized plans with proven results that will fit the needs of your unique requirements. We have trained, experienced employees who are detail-oriented and care about the success and compliance of your facility.
ProSweep will help your job site to be regulation compliant.
Have an Emergency Requirement to Sweep your Industrial Site?
Although we work closely with industrial facility managers to provide scheduled, regular sweeping, we also understand that unexpected situations and inspections can occur. An unannounced or unplanned visit from the city or a state EPA-enforcement officer can shut down a factory or industrial manufacturing site, requiring you to provide an immediate cleanup before work is allowed to continue.
ProSweep's on-call availability provides a flexible sweeping solution to meet your specific needs. Our sweeping services are available 24/7 and we can create a service plan that suits your schedule and budget.
Call us or send in a request to learn more about our Industrial Sweeping services!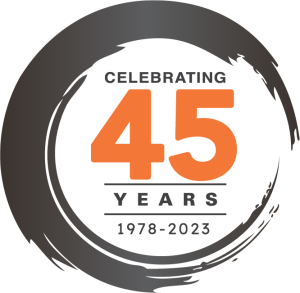 Let's work together. Fill out the form below.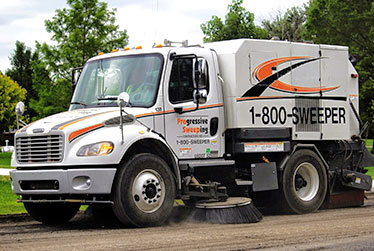 Enhance your business environment with the proven experts.
Makes Good Sense—Curb Line to Bottom Line®
Consider the advantages of ProSweep's full-service contract sweeping.

We Provide:
A detailed and tailored initial cost survey and proposal covering the scope of service
Elimination of capital outlays for equipment purchase and maintenance
Properties that maintain compliance with OSHA regulations
A customized, flexible schedule that accommodates your hours of operation
Equipment that matches the sweeping requirements and debris levels specific to your job
Reliable response to your unscheduled special needs and emergencies
About us: Since 1978, Progressive Sweeping Contractors, Inc. has offered a comprehensive range of sweeping services and other maintenance programs including parking lot sweeping, warehouse sweeping, construction sweeping, street sweeping, highway sweeping, catch basin cleaning, fugitive dust control, and more. We have two complete service facilities located in Detroit, Michigan and Toledo, Ohio. We provide our services in the Northwest Ohio, Southeast Michigan, and Eastern Indiana areas.