Parking Garage Sweeping & Scrubbing

Reasons to Work with ProSweep:
Our incredible attention to details and old-fashioned hustle makes ProSweep the preferred choice for your parking garage maintenance. An inviting, freshly cleaned garage attracts quality tenants, their customers, and guests.
Why Sweep on a Regular Basis?
Regularly scheduled sweeping and/or scrubbing of parking garages is recognized daily by people entering your building or facility. Regular sweeping keeps dirt and other contaminants from entering the building.
24/7 Emergency Sweeping Service
Progressive Sweeping Contractors is ALWAYS available with our fleet of 35+ sweeper trucks! We are ready to help with your emergency sweeping needs!
Parking Garage Sweeping & Scrubbing
Progressive Sweeping Contractors, Inc. provides parking garage, common area, and sidewalk sweeping and scrubbing services in and around Northwest Ohio, Southeast Michigan, and Eastern Indiana areas.
Maintaining a clean, well-tended parking garage or parking facility is one of the top priorities for your facility to make a positive first impression. In today's competitive business climate, a dirt-free environment is essential to attract quality retail tenants and their customers.
Your property's visual appeal to customers and potential tenants is as important as ever, but ProSweep understands tightening maintenance budgets have forced you to consider reducing scheduled sweeping.
Outsourcing your parking sweeping and site maintenance to ProSweep keeps you on-budget while your parking garage, common areas, and surrounding entry points remain trash-free and looking sharp!
Dirt, debris, and litter accumulate every day from the constant vehicle and pedestrian traffic moving through your parking garage. That kind of a mess, left unattended and uncared for, negatively affects the appearance of your property. But the dirt also gets tracked into the retail stores or offices attached to your parking facility.
These sediments cause wear and tear not just to your parking garage, but also to your tenants' spaces and common areas.
Most engineers recommend regularly scheduled cleaning of parking decks, particularly in the spring of the year, to remove salt sediments that can corrode the surface and sub-surface of a parking garage. As a recommended best management practice, having a consistent, professional sweeping maintenance program improves your image and has been proven to extend the life-span of your parking garage and exterior areas, ultimately saving you time and money.
We offer customized plans with proven results to fit the unique needs in a commercial parking garage. We have trained, experienced employees who are detail-oriented and care about the look that you project as well as the environmental impact of regular sweeping.
Call ProSweep today or submit a request to learn more about our Parking Garage Sweeping services! 
Have an Emergency Requirement to Sweep your Parking Garage Area?
Although we work closely with building supervisors and facility managers to provide scheduled, regular sweeping, we also understand that unexpected situations can occur. Whether there is an accident or unexpected spill, we're available to help.
ProSweep's on-call availability – 24/7 – provides a flexible sweeping solution to meet your specific needs.
Call us today or submit a request to learn more about our various services!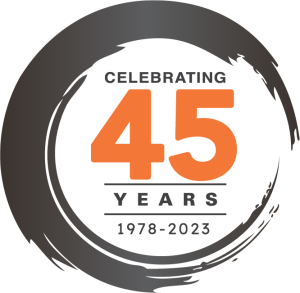 Let's work together. Fill out the form below.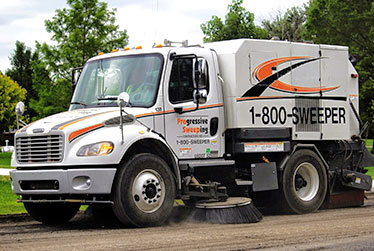 Enhance your business environment with the proven experts.
Makes Good Sense—Curb Line to Bottom Line®
Consider the advantages of ProSweep's full-service contract sweeping.

We Provide:
A detailed and tailored initial cost survey and proposal covering the scope of service
A cleaner, safer, and environmentally compliant parking area at lower sweeping costs
Elimination of capital outlays for equipment purchase and maintenance
Accurate, computer generated billing clearly indicating the service date(s) and location which corresponds to the service ticket provided by the operator
Reliable response to your sweeping service request
Equipment that matches capabilities to your sweeping requirements and debris levels
Qualified operators to provide total parking area clean-up sweeping
About us: Since 1978, Progressive Sweeping Contractors, Inc. has offered a comprehensive range of sweeping services and other maintenance programs including parking lot sweeping, warehouse sweeping and scrubbing, construction sweeping, street sweeping, highway sweeping, catch basin cleaning, fugitive dust control, and more. We have two complete service facilities located in Detroit, Michigan and Toledo, Ohio. We provide our services in the Northwest Ohio, Southeast Michigan, and Eastern Indiana areas.