About Progressive Industrial Sweeping Services
CONSIDER THE PROSWEEP ADVANTAGE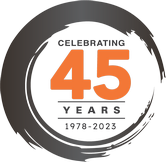 From construction sweeping, to street sweeping, parking lot sweeping, highway sweeping, and warehouse sweeping we are here for you!  Since 1978 ProSweep has offered professional power sweeping services in Northwest Ohio, Southeast Michigan, and Eastern Indiana. We have two main service facilities which serve the greater Detroit, Michigan, and Toledo, Ohio areas.
FRIENDLY, HELPFUL OFFICE AND SUPPORT STAFF
We are available 24 hours a day/seven days a week! We provide prompt, courteous response to your questions, problems, or street sweeping service requests. Your needs are as important to us as they are to you! We have a location in Ohio and in Michigan to better serve you!
MODERN POWER SWEEPING EQUIPMENT
We utilize only the most advanced, up-to-date street sweeping equipment available. Our state-of-the-art machines allow us to provide the best possible service at less cost. The variety of equipment we have available allows us to recommend the most appropriate and efficient machine for your particular application. Our attention to maintaining clean, safe machines assures top performance. Our image enhances yours!
PROMPT, CUSTOMIZED, AND FLEXIBLE SERVICE
We'll meet your toughest schedule. By the hour, mile or contract – daily, weekly, monthly, annually, or more. Customer driven schedules 24 hours per day/seven days per week. We'll be there when you need us, on time!
KNOWLEDGEABLE, WELL-TRAINED, AND UNIFORMED EMPLOYEES
Courteous, skilled operators and service personnel are extensively trained in the operation of the equipment, its maintenance, and sweeping techniques. Annual participation in a safe driving course and Commercial Drivers Licenses (CDL) that conform to Federal Department of Transportation (DOT) requirements are enforced. These factors, combined with a helpful, friendly approach assure the best possible job for you!
COMPLETE IN-HOUSE EQUIPMENT REPAIR AND MAINTENANCE FACILITIES
Our computerized preventive maintenance program guarantees that the sweeping equipment you need will be ready and in top operating condition, when you need it. Experienced professional mechanics perform all maintenance and repairs on ProSweep equipment. The pride we take in maintaining these assets of our business reflects our concern in meeting your needs. We won't let you down!
INSURED AND BONDED
We are proud of our liability insurance and bonding capacity too. Our years of experience and capabilities allow us to have liability insurance limits and bonding capacity exceeding most requirements. We've got you covered!
COMPUTER GENERATED BILLING, ROUTING, AND MANAGEMENT INFORMATION SOFTWARE SYSTEM
ProSweep is an industry leader in designing a web-based software system, Eagle Eye Tracking, which provides routing, geo-fencing, a billing system, and so much more, specifically for the sweeping business. This totally integrated operating platform assures accuracy while enhancing our ability to custom tailor services. Our invoices clearly indicate the service date(s) and location which corresponds to the service ticket provided by the operator. We save you time, see for yourself!
Contact us now to get started!
Let's work together. Fill out the form below.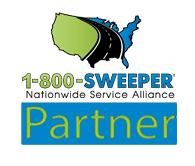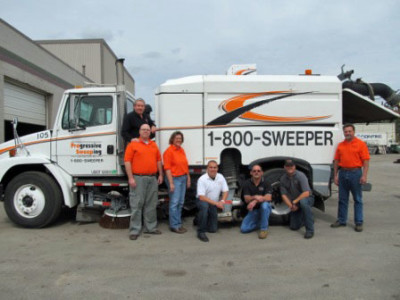 Enhance your business environment with the proven experts.
Makes Good Sense—Curb Line to Bottom Line®
We're more than just a sweeping contractor. ProSweep is an entire company of professionals providing sweeping management, efficiency, and cost effectiveness while maintaining the highest standards of performance, safety, and environmental responsibility in every aspect of our business.
Please visit our news and events page to see what ProSweep has been doing!